.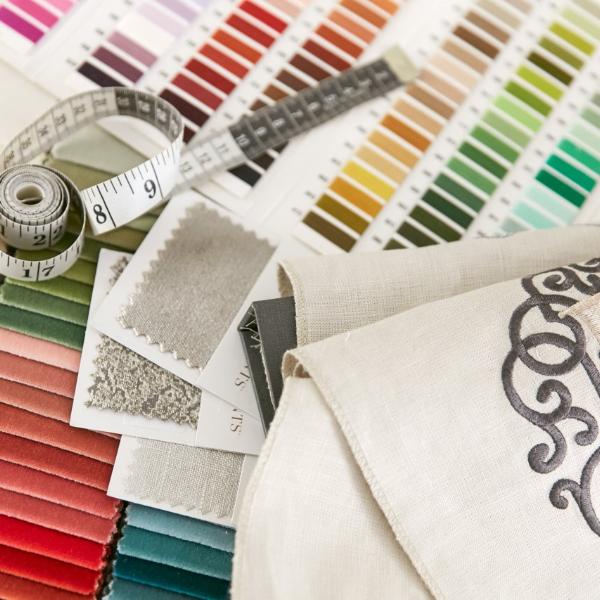 CUSTOM WORK
Looking to get your bed customized? 
You may be wondering, what does this really mean? It's doesn't have to be as overwhelming as you think. Depending on your budget, customizing your bed can refer to something as simple as choosing an embroidery in the style & colour of your choice or as personalized as creating a duvet cover or mattress from scratch. Regardless of the depth of customization you are looking for, one thing is for sure - never before has demand for product, made with integrity & personalized to your unique style & need, been so intense.
Whether your bed is messy or neat, a common area for children & pets, or your own personal retreat - you deserve perfection!

DEGREES OF CUSTOMIZATION
PRACTICALITY
There is more value to custom than aesthetics. For instance, there is no frustration
like that of a fitted sheet that does not stay on the mattress. A small alteration, or better yet a little pre-order consideration, can make a world of difference in the fit of your sheet and even the quality of your sleep. Same goes for adding ties to the corners of your duvet & duvet cover, keeping it securely in place no matter how much you toss & turn. Also take into consideration whether or not you have small children or pets in the house, or if you plan to consume food & drink in bed - a high quality mattress pad protector that fits just right and some inexpensive but truly indestructible blankets or throws can extend the life of your bed & linens. 
COMFORT
Nothing is as personalized as your individual comfort levels. In regards to sheets, a simple choice between Percale cotton and Sateen cotton (both are 100% cotton, they are simply woven & finished differently) can help you get the feel you are partial to. Percale offers a cool, crisp feel - if you are always flipping over your pillow, looking for a cool spot, this is the sheeting for you. Sateen gives a silky soft sensation, creating warmth - if you want a cozy bed, sateen is what you are looking for. You can also customize your pillows and duvets. Choose between ratios of down & feather, to create a pillow that offers the support you need and the lofty, cushy feel you want. Select a lower fill if you sleep on your stomach or a higher fill if you sleep on your side. Choose a duvet that has a high loft (fill & pouf power) for a cozy feel. Differing levels of fill result in different levels of warmth. A good down product can last decades and is definitely a worthwhile investment.
COLOUR & STYLE
The most fun part of custom beds and bed sets is the wide offering of colours, fabrics & designs. Many make-to-order brands offer you the choice of building your own sheets or duvet covers. Choose the fabric you prefer (cotton - percale or sateen, linen, etc.) in the style that you like (contrasting cuffs, embroideries, hemstitch, appliqués, etc.) in the colours of your choice. Same goes for coverlets, pick the fabric, the colour and even the quilting pattern. Create shams or duvet covers from scratch to tie in your favourite fabrics.
You no longer need to order matching monogrammed pillows to customize your bedding. More and more we are cocooning in our homes, making them a mini sanctuary, restorative, a true reflection of ourselves. Explore the world of custom sheets, bed sets, duvet covers & bedding.
There is nothing quite like slipping into a bed made just for you!
Caring For Your New Linens
Egyptian cotton sheets should be washed with mild bleach free detergent in warm (not hot) water. You should expect about 3% shrinkage for cotton sheets.
Machine wash, on gentle cycle, using cool warm water.
Remove from machine immediately, shake out and gently stretch to smooth wrinkles.
Launder whites and collars separately. Do not mix sheets and towels in the same load.
Do not use bleach or detergents with optical brighteners. Instead for whitening purposes, we recommend using natural alternatives such as vinegar or lemon juice mixed with water. The use of chlorine bleach detergent will yellow the fabric and reduce the strength of your bed linens.
Dry on select or tumble dry, and do not over-dry. Heat makes fabric brittle, damages the cluster of the cotton and causes excessive shrinkage.
If pressing is desired, take the sheets from the dryer when they are slightly damp.
Iron medium heat, the backside of the sheet to avoid damaging any embroidery details.
Washing Coloured Embroideries
Machine wash in lukewarm water with mild soap or detergent.
Fill the washing machine with enough articles to circulate freely.
Remove the articles immediately after the cycle is finished.
New leave damp embroidered items pressed together.
No bleach should ever be used.
If there should be any bleeding of a color, soak the item in a non-chlorine bleach solution such as Clorox color safe bleach, for 60-90 minutes and repeat the washing cycle.
Do not over dry the articles. Over drying reduces the life of your embroidered articles.
If pressing is desired, take the sheets from the dryer when they are slightly damp.
Delicate embroideries and laces must be ironed on the reverse side or between two clothes. Start is not necessary and is never suggested.
Ironing retains the shine of beautiful cotton sateen sheeting and the body of pure silk sheeting.